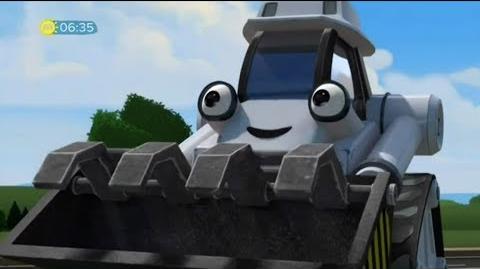 Dog Disaster is the tenth episode of the twenty-first season. It was written by Andrew Emerson.
Plot
While Bob is away tracking down Cooper, a runaway dog, Lofty and Leo's overcompetitiveness leads to them accidentally destroying the obstacle training course for rescue dogs they are meant to be building.
Characters
Trivia
This marks the first appearence of Rocky.