Bob The Builder: Mega Machines The Movie is a feature length special. It was released in UK cinema's on May 27th 2017, released on DVD September 4th in the UK and will be released on November 21st in the US.
Plot
Scoop, Muck, Lofty and the rest of the gang can't wait to help Bob with his biggest build ever – building a dam and transforming an old quarry into a reservoir to provide Spring City with fresh water. Bob enlists the help of another builder, Conrad, to help clear the quarry – along with his three enormous Mega Machines, Thud, Crunch and Ace. Conrad, secretly resentful that he lost out on the dam-building contract to Bob, plots to undermine his rival's reputation and sabotages the dam. Soon Bob realizes that things are not as they should be… and that it's up to him and his team to save Spring City!
Characters
Gallery
Trailer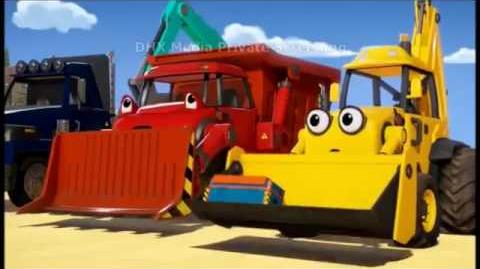 Sources
Ad blocker interference detected!
Wikia is a free-to-use site that makes money from advertising. We have a modified experience for viewers using ad blockers

Wikia is not accessible if you've made further modifications. Remove the custom ad blocker rule(s) and the page will load as expected.