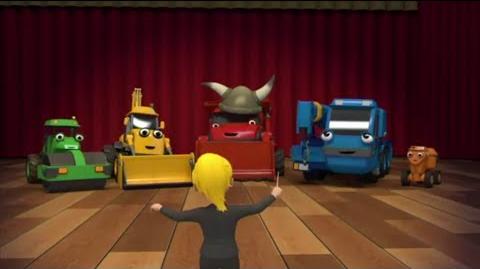 What's Opera, Muck? is the twenty-forth episode of the twenty-first season. It was written by Mark Zaslove.
Plot
Wendy is putting on an opera featuring vehicles and people. but Muck's loud singing brings down the ceiling of the old opera house. Bob decides to rebuild the opera house in a Hollywood Bowl bandstand-style, but can the team complete it in time?
Characters
Trivia
This is the last episode to be shown on Milkshake! in the UK.